Focusing on Today - Planning for Tomorrow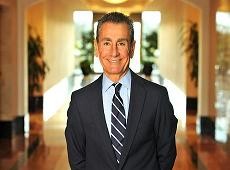 Your life will change. Families will grow, responsibilities will increase, careers will evolve and change, retirement years will arrive, and parents may face the unexpected. Estates will need protection.  Among the many benefits of working with the DePasqua Wealth Advisory Group is our ability to provide clear, easily understood explanations of financial products and services, and the knowledge and experience required to provide appropriate strategies.  The personalized program we offer is a road map to the financial future of our clients.
We hope our site will help you understand the opportunities and potential rewards that are available when you take a proactive approach to your personal financial situation. We have created this web site to help you gain a better understanding of the financial concepts behind insurance, investing, retirement, estate planning strategies, and wealth preservation. Most important, we hope you see the value of working with skilled professionals to help you pursue your financial goals.
The DePasqua Wealth Advisory Group is here to bring you timely information about the basic concepts of financial management; to help you learn more about who we are; and to give you fast, easy access to market performance data. Please take advantage of this resource and visit us often. Be sure to add our site to your list of "favorites" in your internet browser. We frequently update our information, and we wouldn't want you to miss any developments in the area of personal finance.